[back] / [Parade Top (Eng. ver) : (Jp ver)] / [next]
Parade Entries Description
Entry No. 16 - 30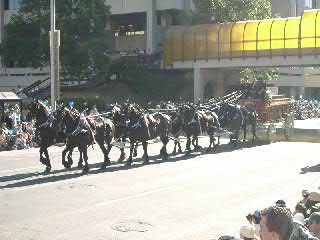 16. H.J. Heinz Company of Canada

The Heinz hitch is a replica of a classic H.J. Heinz delivery wagon from the late 1800s. The wagon is pulled by eight black Percherons and weights 6800 pounds.



---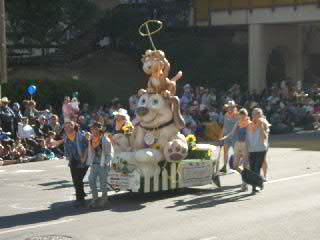 17. ARF Animal Rescue Foundation

ARF was found in 1994 and supplies rescue services in rural areas not covered by the SPCA.



---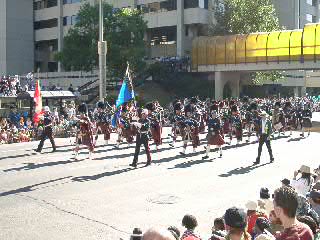 18. Calgary Police Services Pipe Band

These band members are retired police officers and civilian Calgarians who volunteer their time to play i several tattoos and parades, including the upcoming Netherlands International Tattoo in Nreda, Holland this August.



--- 19. Calgary Police Chief

Jack Beaton, Calgary's current police chief, is riding on horseback this year. He oversees a force of more than 1900 members.



---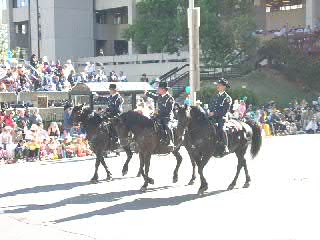 20. Calgary Police Service Mounted Patrol

This mounted unit patrols the city on horseback all year long. It is a regular participant of the parade.



---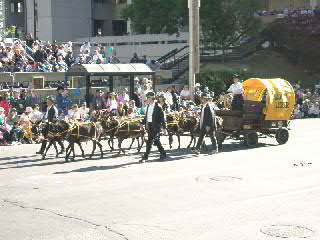 21. Calgary Stampede Miniature Donkey Committee

These 36-inch donkeys are between five and seven years old. Did you know that pound for pound, donkeys are three times as strong as a horse?



---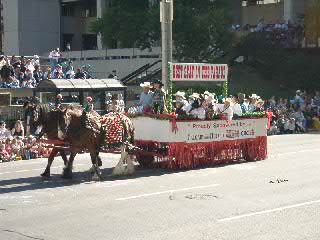 22. Best Seat in the Parade

Spnsored by The Calgary Herald, Lammle's Western Wear, Panda Flowers and CBC. The Parade committee dinates "Best Seat" certificates enableing charities to raise funds.



---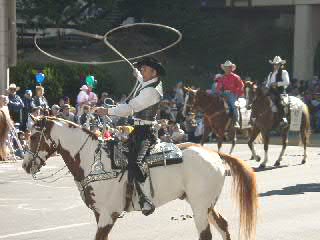 23. Stampede Rodeo Committe

These volunteers organize and present the Stampede Rodeo. The ourriders are Rodeo Comiittee members and competing rodeo champions.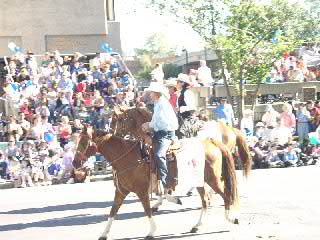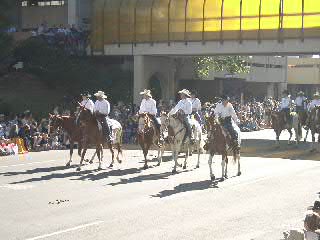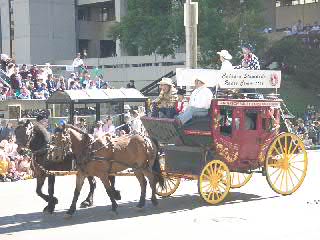 ---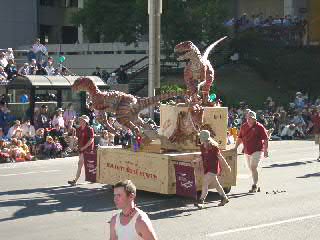 24. Royal Tyrrell Museum

This is one of the largest palaenotological museums in the world, displaying more than 200 dinosaur specimens. It is located in Drumheller, two hours northeast of Calgary.



---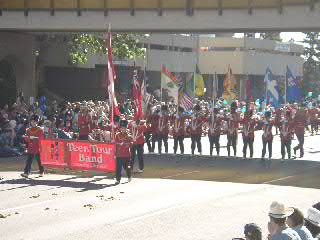 25. Burlington Teen Tour Band

Based in Burlington, Ontario, this 130-member band gives more than 100 performances each year. Its members range in age from 13 to 21. The band has won numerous awards around the world.



---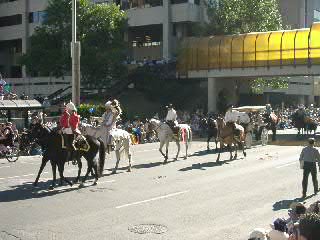 26. RCMP, Native Elders and RCMP Marching Troop

RCMP Assistant Commissioner Don McDermid, the Commanding Officer for K Division in Alberta, is rideing with the Native Elders in a vis-à-vis carriage by High Mountain Horses. Following is the RCMP Marching Troop.



---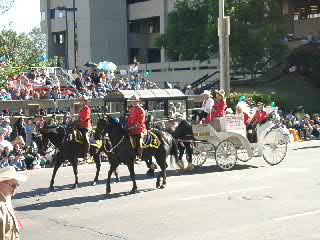 27. Brewstar Bus/RCMP Veterabs

Veteans form the RCMP Veteran Association are riding in this 1938 antuque bus donated by Brewstars, located in Banff.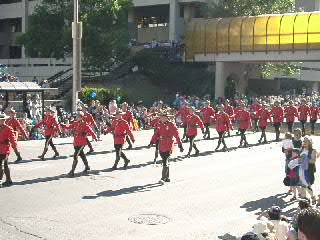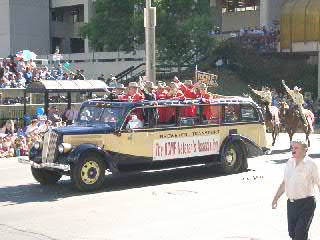 ---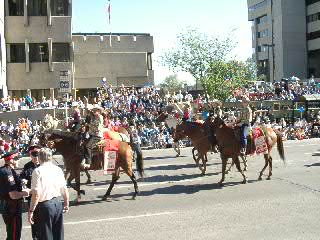 28. Past Stampede Queens and Princesses

Several former memvers of the Stampede royalty are takeing part, a longstanding tradition in the Stampede Parade.



---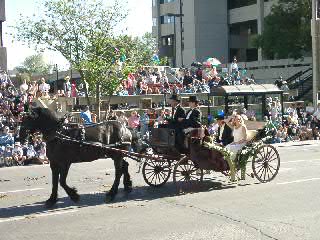 29. Top-Hat Horse & Carriage

A purebred Percheron is pulling the vis-à-vis wedding carriage, complete with a bride and groom in the back.



---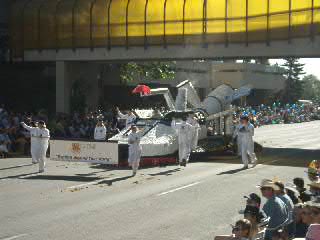 30. University of Calgary

"Explore Beyond Your World" is the theme behind this year's U of C float. Students, staff and faculty volunteer their time to build this entry.



---
[back] / [Parade Top (Eng. ver) : (Jp ver)] / [next]
---
mail Last modified: Wed Sep 26 00:45:26 JST 2001